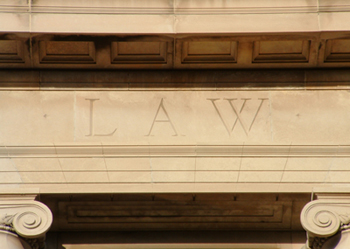 Mediation.
Mediator since 1985 with a track record of successful mediated resolutions in a wide variety of cases.
Arbitration.
Over 1,800 cases throughout the West Coast, involving commercial, employment, construction and labor cases.
Litigation.
Trial practice for 15 years representing corporate and individual clients in contract, real estate, commercial, wrongful death and personal injury actions.
Experience.
Eric has devoted the past 20 years working exclusively
on mediation and arbitration cases.
Patience.
Eric works hard to understand the goals of all parties and strives to develop a process that ensures a satisfactory solution.
Persistence.
Eric works on behalf of all parties to get a resolution. Even after the initial mediation, Eric works to develop a solution that is satisfactory and helps avoid litigation.
Professional Background.
Full time Arbitrator/Mediator, 1985 – Present
Partner, Clark, Marsh & Lindauer, 1969 – 2006
District Court Judge Pro Tem, 1972 – 1977
Special Master, U.S. District Court of Oregon
Education.
J.D., Willamette University College of Law
B.S., Business Administration, Oregon State University
Professional Affiliations.
Listed in Best Lawyers in America, Alternative Dispute Resolution
American Arbitration Association
National Academy of Arbitrators
National Mediation Board-Arbitration Panel
Oregon State Bar & Multnomah County Bar
Presentations.
"Mediating the Litigated Case,"
Pepperdine University College of Law, 1987-2008
"Dispute Resolution in Pacific Rim Trade Disputes,"
Willamette University College of Law 1987
"3-Day Mediation Skills Program,"
Pepperdine University College of Law, 1990-2006
"Judges as Mediators" Training Program,
Continuing Judicial Studies Program,
Judicial Council of California, 1999-2005
"Valuing Catastrophic Injury Cases,"
OTLA Conference, February 2001
"Mediation in Practice,"
KGW-TV, Portland, Oregon, May 1992
Labor Arbitration Institute Speaker,
1996-2008
American Arbitration Association, Presenter and Trainer
Personal Background.
Community Service:
Past Chair, Oregon Community Foundation
Past Chair, Campaign for Equal Justice
Past Chair, State Board of Agriculture
Life Trustee, Willamette University
Honors:
Distinguished Alumnus Award,
Willamette University School of Law
President's Award for Distinguished Service,
Oregon State Bar
First Citizen, Salem, Oregon 1987